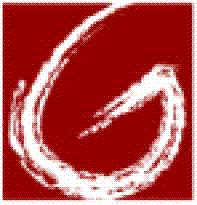 Legacy Grove Homeowners Association
Moving into
Legacy Grove?
Welcome to the Legacy Grove Community! We look forward to getting to know you and your family!
Return New Homeowner Questionnaire to Board of Directors (LegacyGroveBOD@gmail.com) and Hughes Properties Management Company (Chrissie@Hughes-Properties.com). You will be added to the email list for homeowners. The Board of Directors sends information about meetings, updates, and reminders through the email account.

Request a new account for this website to access all information for homeowners.

Read and familiarize yourself with the Governing Documents of the community.
Need a contractor for various projects around your new home?
Contact one of our recommended companies.
Manley Construction - John Manley
256-759-5864
Pavers, Stonework, Sod, Shrubs, Outdoor Fireplaces and Kitchens, Water Features, and Retaining Walls
​
Scott's Lawn Care - Scott Horn
256-426-5119
Grass Cutting, Grass & Shrub Maintenance & Seasonal Flowers
Epps Irrigation - Derek Epps
256-468-3385
Sprinkers, Lawn Treatment, Grass Cutting, Pavers, and Hardscapes
​
Alabama Landscape Curbin'
256-771-2929
Concrete Curbing
​
Turf Doctor
256-461-6909
Lawn Treatment
​
Reseda Nursery
29877 US Hwy 72
256-232-4887
DIY Landscaping Nursery
Cortez Concrete
256-874-2650
Concrete Installation and Finishing
​
Two Maids and a Mop
256-883-6243
House Cleaning
​
Straight Line Painting - Rodney Kolasa
256-420-8175
Painting - Interior & Exterior
​
Athens Fence
256-233-2626
Fencing
​
J&R Sheet Metal
256-262-1946
Air Conditioning Install & Repair
​
Internet Providers
WOW
​
AT&T U-Verse