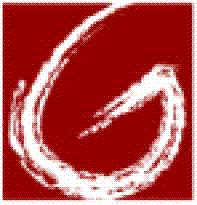 Legacy Grove Homeowners Association
Swimming Pool
The pool normally opens Memorial Day weekend and closes the last Sunday in September. It is only for use by residents and their guests.
Note: The pool cannot be reserved for pool parties
​
​
​
​
Note: Please contact the Board of Directors to schedule a time to pick up your key.
Tennis Courts
Tennis courts are provided for and maintained for use by residents and their guests. In order to ensure equitable usage, please obey posted tennis court rules.
Playground
The playground is an important place for some of our small residents, as well as their moms and dads. The playground is open year round, weather depending. Please help maintain the playground by reporting vandalism, suspicious activities and any damage to the equipment. Please consider safety and age appropriateness when using equipment. Please be respectful of the residents that live close to the playground by adhering to the rules.
Basketball court
A half-court basketball area is available for residents and their guests. Residents are responsible for their guests. There is no time limit on using the basketball court. However, if others are waiting, please limit your play time. Anyone causing a disturbance will be required to leave the basketball court area. Disturbances include, but are not limited to, fighting, foul language, inappropriate music and music volume. Please be respectful of the residents that live close to the playground by adhering to these guidelines.
Lakes
There are two lakes located a short walking distance from the end of Providence Dr. LGHOA residents have access to these lakes, which contain various types of sport fish, i.e. bass, brim, among others. Residents are required to have a signed waiver/release form on file with the BOD prior to using the lakes. Safety always needs to be a top priority. The access to the lakes is through the gates, not around them. The area surrounding the lakes is private property and trespassing is prohibited by non-LGHOA members. Violators will be reported to local law enforcement.
Note: Completed waivers can be dropped off in the mailbox at the Clubhouse.
Athens Utilities: 256-233-8750 (billing) 256-232-1440 (report street lights out)
Limestone County Water: 256-233-6444
Athens Police Dept: 256-233-8700
Limestone County Sheriff Dept: 256-232-0111
Fire Dept: 256-233-8710
Poison Control: 256-292-6678
Athens Courthouse: 256-233-8733
Trash collection is provided by the Limestone County Waste Management division.
TRASH will be collected for Legacy Grove every Wednesday
An Independent contractor selected by the Limestone County Commission provides garbage collection in the unincorporated areas of Limestone County through bid process. This service is for collection and disposal of only household solid waste.
The current provider of garbage collection is:
CCS Garbage Service, Inc.
15450 New Cut Rd., Athens, AL 35611
Steve Gatlin, President
256-232-3594.
Residential collection is established upon application for utility services with Athens Utilities. Monthly billing for residential garbage service is included on the residential electric bill.
Residential customers may have a total of six (6) garbage cans and/or bags having volumes not greater than 32 gallons per can or bag and a weight not exceeding 40 pounds per can or bag. The CCS Garbage Service Inc. may decline to collect any garbage exceeding the foregoing per residential customer on any collection day. CCS Garbage Service Inc. will have no responsibility for the collection or disposal of hazardous waste or medical waste. Garbage collection will not commence before 6:00 a.m. local time.
All residential customers and residential customer routes will be serviced at least weekly, including customers who infrequently have garbage for collection. Any deviation from normal collection day due to holidays will be posted in the local newspaper.
Furniture, appliances, bulk, items, leaves, limbs, yard waste and landscaping/construction debris are not collected in the unincorporated areas of Limestone County. It is the responsibility of the property owner to dispose of all items other than residential household garbage.
Limestone County, the City of Athens and BFI operate a Waste Transfer Station at Seven Mile Post Road and US Highway 72 west of Athens. The actual address is 16100 BFI Lane, Athens AL 35611. Residents of Limestone County may dispose of items not collected by the residential garbage collection contractor at the Transfer Station for a nominal fee. The phone number of the Transfer Station is 256-729-8505.
Illegal Dumping:

To report illegal dumping of garbage, rubbish or other waste material, contact the following:
Limestone County Commission
310 West Washington Street
Athens, AL 35611
256-216-3423
Or
Limestone County Sheriff's Office
101 W. Elm St.
Athens, AL 35611
(256) 232-0111