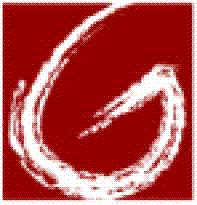 Legacy Grove Homeowners Association
Helping you find the Perfect Spot
Home Owners Associations
A Home Owners Association (HOA) is an organization created by a Real Estate Developer for the purpose of developing, managing and selling a development of homes. The Home Owners Association establishes and collects assessments to run neighborhood operation. Enforcing the covenants and by laws is a major responsibility of the HOA. Hughes Properties works by the direction of the current declarant or home owners board of directors.
Hughes Properties, with their dedicated administrators and thirty years in Property Management, take pride in servicing their neighborhoods. If you are looking for superb management services, please give us a call at (256) 430-3088.
​
Effective January 1, 2014 Hughes Properties is our management agent. Our new manager will be Chrissie Purcell. Mrs. Purcell can be contacted at Chrissie@Hughes-Properties.com.
​
Management Company Responsibilities and Duties

Please submit payment via check to:
Hughes Properties
4910 Corporate Drive STE C
Huntsville, AL 35805
Checks should be made payable to Legacy Grove HOA. All assessments are due by January 1st each year, and late February 1st.
The information contained in this web site is for general information purposes only and does not constitute advice.